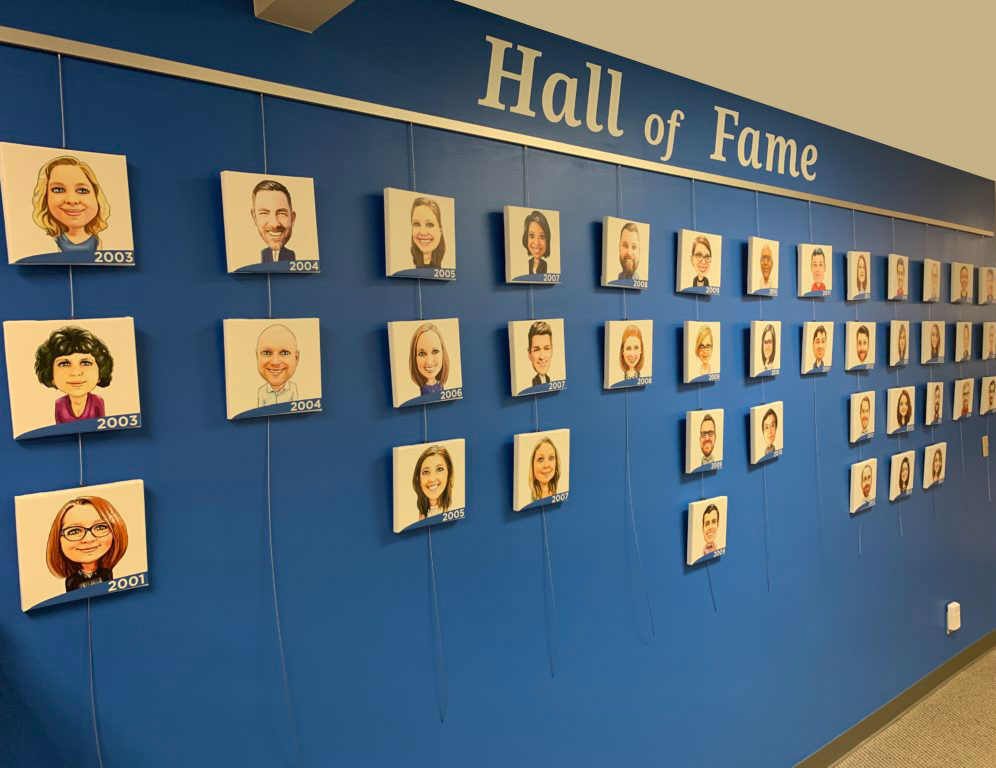 The T&C Hall of Fame
Why have a T&C Hall of Fame? Simple, our people are the key to our success. We are humbled by their longevity and loyalty and take great pride in celebrating their accomplishments. What better way to celebrate the most important part of our business than to immortalize our people in the T&C Hall of Fame. Additionally, this is excellent way to live out one of our Core Values, Remember Who We Are.
A key factor to employee engagement is recognizing employees for their service. Our employee tenure is truly unique and something that deserves celebration. The exceptional tenure of our employees not only separates T&C in the marketplace, but more importantly, creates an environment of cohesive productivity for our clients and our associates. Building stronger relationships in the office translates directly to our quality of life, and the quality of our service.
7 Colleagues of 20+ Years
4 Colleagues of 15+ Years
11 Colleagues of 10+ Years
28 Colleagues of 5+ Years